No Upfront Costs
If your company is looking for top-tier European or local architects, construction, civil, mechanical, electrical, chemical engineers, and project managers ready to be employed across the Middle East and African regions, the time is now, and the place is OROOK: a one-stop-shop for employment in the AEC Industry.
About OROOK
OROOK is a digital marketplace for recruitment and development in the AEC Industry made exclusively from engineers for engineers. It has been developed and run by sector engineers and university professors from the UK and Serbia.
The platform has already placed skilled engineers in several high-growth markets, including the UAE, Saudi Arabia, Nigeria, Ethiopia, Uganda, and Tanzania, where they have successfully contributed to an array of impressive projects.
Areas of cost-effective services include but are not limited to:
Design: Architectural, Structural Engineering Design, and HVAC
BIM and Strategic Project Planning
Oil & Gas upstream and downstream processes engagements
Project Management, Contract Management, and Cost Control
Offshore Projects
EPCM for small-scale and complex construction projects
Other customizable service solutions available on request
OROOK in Numbers
20k+ engineers
150+ registered companies
30+ advertised positions monthly

100+ successful employments in 3 continents (Europe, Africa & Asia)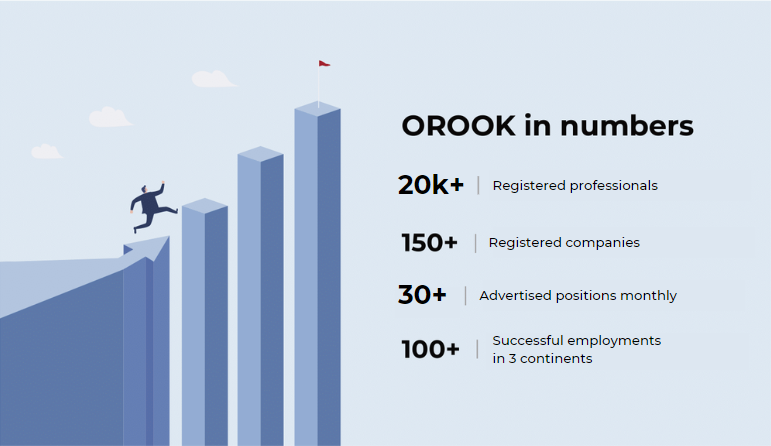 Number statistics
Meet the Engineers
OROOK base consists of more than 20,000 enlisted industry experts of various experience levels and academic backgrounds, from blue to white-collar professionals:
Civil Engineers

Architectural Engineers

Mechanical Engineers

Electrical Engineers

Project and construction managers

Design Managers

Cost controllers

QA/QC staff

BIM engineers

Contract and claim experts

Administrative Staff (Legal, HR, Accounting…)

Why Should You Choose OROOK?
No Risk – No Upfront or Registration Fee
With OROOK, you can advertise the position completely free of charge. You read that right – it won't cost you a dime. And guess what? You only pay the fee if we find you the perfect candidate(s) and you decide to hire them. Until then, everything is absolutely free!
The no-risk, no-upfront-fee approach allows companies to focus on selecting the best candidates instead of worrying about hiring costs and related risks. So go ahead, and click on the link below to access the registration.
Remember, with OROOK, it's no risk – no upfront fee!
Simplified Hiring Process With Up to Ten Times the Recruitment Cost
With the majority of the hiring process being automated, businesses can avoid the long wait periods and unnecessary follow-ups that come with the traditional recruitment process.
OROOK has streamlined the entire process, making it quicker and more convenient for businesses to hire the right fit for their team. Your company can achieve up to ten times the recruitment cost and time savings by using some of OROOK's unique features.
Save on the Company Budget – Engineers are in for a Competitive Salary
Apart from saving time and money due to efficient recruitment, by employing engineers that come through OROOK, you would get long-term value and budget savings.
Highly skilled engineers coming from South-Eastern Europe, based in local MEA regions, as well as all local engineers, compete for valuable positions and are aware of market conditions.
Professional Network And an Extensive Data Base
OROOK connects companies with a diverse pool of highly skilled engineers. With over 20,000 engineers in its database, the platform matches companies with the best candidates for their projects using optimization algorithms.
OROOK also specializes in finding suitable engineers in the Gulf region as well as in Nigeria, Ethiopia, Uganda, and Tanzania, which are all attractive destinations for investments and engineering projects.

OROOK's Employ & Pay Package
Unique Data Driven Matching
One of the great things about using OROOK for your company is the fact that all you need is a job description, and OROOK will publish it for you. It's that simple!
After you have defined the criteria that you would like the candidates for the open position to meet, OROOK will filter professionals from the platform whose profiles best match the given criteria as well as check their interest and availability.
Based on the matching algorithm, you can expect suitable engineering candidates of specifically required profiles who have applied directly for your published job in as little as 7 days.
This means you get filtered, selected, and absolutely suitable engineering candidates ready to be interviewed.
Assistance In Interview Scheduling
OROOK team understands that scheduling interviews with candidates can be a tedious and time-consuming process for businesses. That's why they offer assistance in scheduling interviews to streamline the hiring process.
With interview scheduling assistance, businesses can focus on selecting the most suitable candidate for their needs, knowing that the logistics of the interview process are being taken care of by OROOK's team of experts.
Diligent Account Support
Companies using OROOK also benefit from the platform's support and assistance at every stage of the recruitment process. From posting the job to scheduling interviews, OROOK provides a full-service recruitment experience. This allows companies to focus on their core business offerings while ensuring a smooth and efficient hiring process for their engineering needs.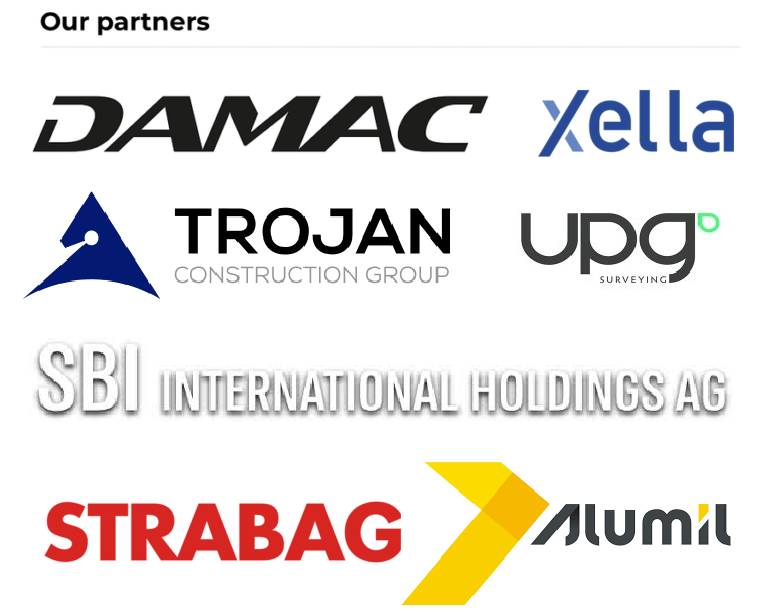 OROOK's partners

Have Additional Questions?
If you need more information, feel free to write to us at support@orook.net or contact our specialists: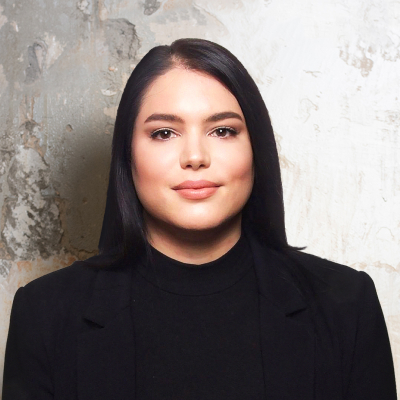 Stefanija Vincić
Growth Specialist
✉️ stefanija.vincic@orook.net

Book an appointment: https://calendly.com/stefanija-vincic/orook_intro?month=2023-05
Nevena Stojković
Business Development Manager
✉️ nevena.stojkovic@orook.net
Book an appointment: https://calendly.com/nevena-stojkovic-2/15-minutes-discovery-call?month=2023-05