World's Fair, known also as World Expo, Specialized Expo, or just Expo, is a large-scale international exhibition organized in celebration of achievements of various nations across the globe.
This year's Expo 2020 is held in Dubai, UAE, hosting representatives from 192 countries. Initially scheduled for the period from October 2020 to April 2021, the event was postponed (due to COVID-19 restrictions) to take place from October 2021 to March 2022, keeping the original name for branding purposes.
Expo is a grandiose tourist attraction and a potential meeting spot for businessmen. The topic of this year's event is B2B collaboration, with subthemes Sustainability, Mobility, and Opportunity.
OROOK delegation at Expo 2020: where did we go and what did we do?
A group meeting held last week gave our team the unique chance to see this magnificent event through the eyes of our delegates.
OROOK's CEO and CCO visited Dubai between the last day of October and the 5th of November, for the duration of the Urban and Rural Development week. Their return brought along impressions of a different world, marked by excellence, wonder, and innovation.
During Miljan's and Vanja's stay at the Expo, more than 80 companies were present at the Serbian Pavilion, represented by 170 carefully chosen delegates, with the support of the Serbian Chamber of Commerce. Our representatives got the chance to make valuable new connections, while attending several notable events:
Australian Pavilion Forum,
Urban and Rural Development Business Forum,
Panel with Serbian businessmen and Serbian Pavilion builders,
B2B networking events at the Slovakian, Hungarian, and Serbian Pavilion, as well as the
Joint B2B initiative with representatives from Sweden and Slovenia.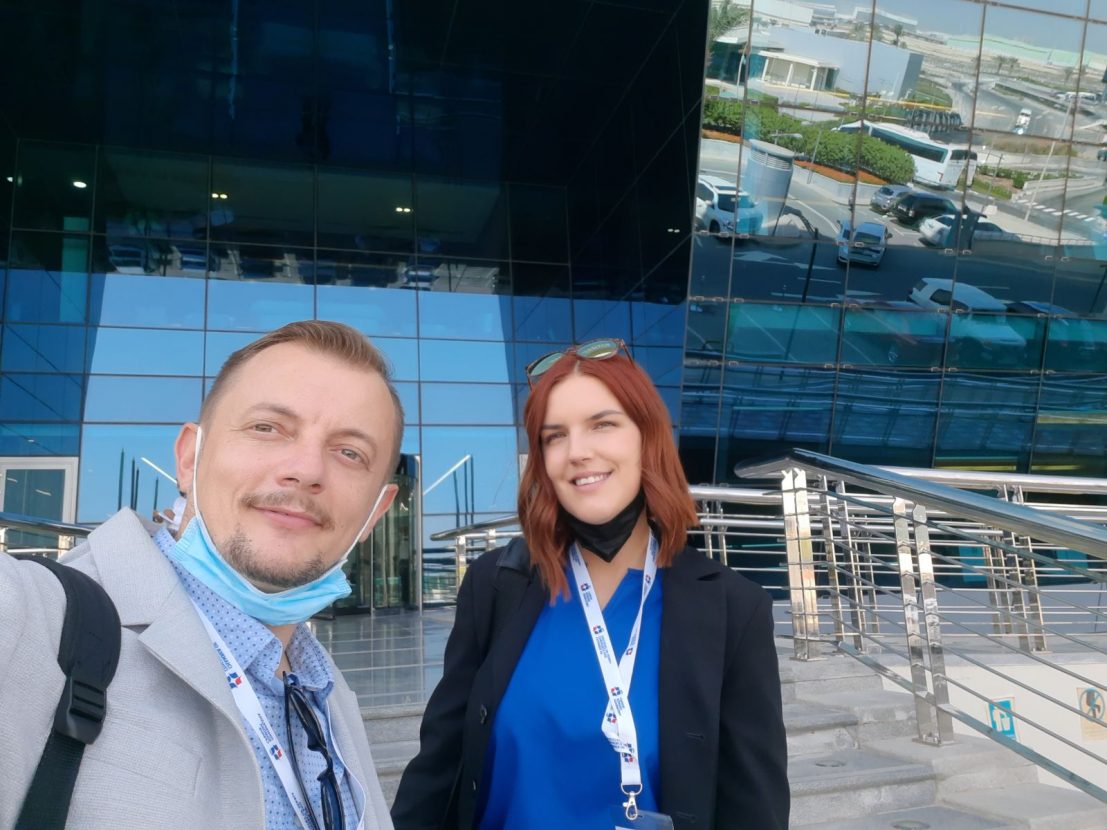 It was a privilege for our delegates to attend business conversations at the USA Pavilion, representing OROOK as one of only five Serbian companies invited for this occasion.
We were especially honored to also receive a private tour through the Holy See Pavilion.
As part of our efforts to enter the UAE market with the OROOK platform and specialized services, we've used this unique opportunity to consult the network of Serbian engineers who work and live in the Emirates. On this occasion, we learned many details concerning working conditions, salaries, and living costs in this region.
While in Dubai, our delegates also organized meetings with several companies, prospective OROOK clients (stay tuned to find out more about this aspect of our trip).
Care to see Dubai through the eyes of our CEO?
To visit the world's unofficial capital of innovation is a memory to be cherished. If you're interested to hear the conclusions about the event, as well as useful tips for visiting Dubai and Expo 2020, check out this article on LinkedIn written by Miljan, our CEO.