Civil engineers are in high demand. Without a doubt, there is a wide range of job opportunities. Also, there is an expected growth of up to 10% in civil engineers' employment from 2020 to 2030. The possibility of moving to another country, even temporarily, is common among civil engineers. Therefore, we've focused on what you should know if moving to Germany for work.
Why you should move to Germany as a Civil Engineer
As one of the world's most powerful economies, with alarming demographic trends, Germany is among the ten countries civil engineers are mostly moving to. Due to a shortage of engineers, they have plenty of job opportunities.
Moving to Germany means living in a stable, growing economy with work prospects, social security benefits, and universal healthcare. At the same time there is also a high tax rate, the bureaucracy, and the polite but reserved Germans, which might feel unfriendly until you get to know them. Remember that Germany is the seventh-happiest country in the world, so take time to adapt.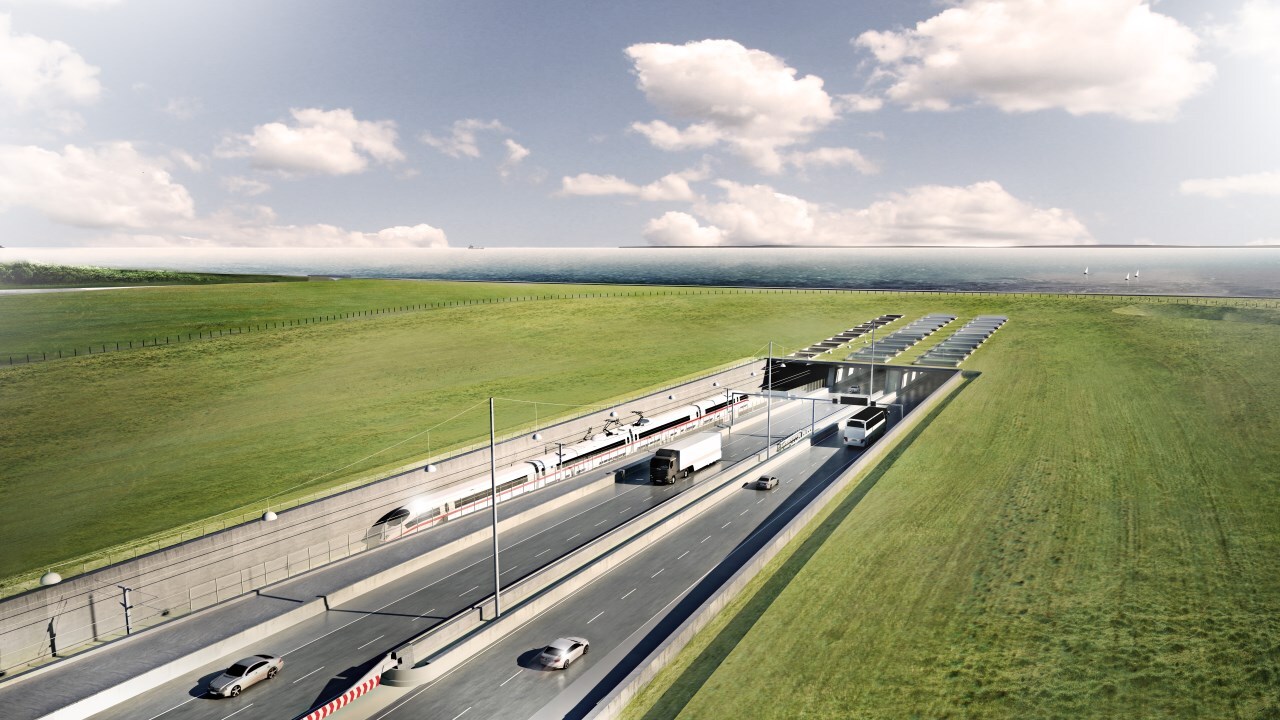 What Do You Need to Know About Moving to Germany?
Moving to Germany is easy for people from EU/EEA countries or Switzerland. You do not need a work offer, and there are no salary criteria to migrate. All you need to do is find a place where you will live and register at the local registration office if you stay longer than three months.
On the other side, there are more than 11 million foreign immigrants in Germany. Therefore, many civil engineers are non-EU citizens. Thanks to the EU Blue card, as highly skilled foreign immigrants, they can live and work in Germany.
Despite the high demand for engineers, the selection process takes work. You need a university master's degree valid in Germany to get the Blue Card and an employment contract with a minimum salary of €39,624 per year.
The immigration process is a bit easier for the US, UK, Canada, Australia, New Zealand, Andorra, San Marino, Israel, Japan, and South Korean citizens. Civil engineers from these countries can obtain a residence permit while they are already in Germany, hunting for a job or looking for accommodation.
Do You Need to Know the German When Moving to Germany?
The demand to know the German language depends on the company. Therefore, you have a chance to find work in English only. However, if you want to integrate better, you should learn German.
Civil engineers often need a specific proficiency in German to understand technical language and regulations. Because of this, the B2 level is usually required to start.
What Is Civil Engineers' Salary in Germany?
The salary range depends on your work experience, the company size, and the local region. Entry level salary range for civil engineers is between € 38.400 and € 55.000 gross per year. Furthermore, experienced senior civil engineers can get from € 62.000 to € 120.000 gross per year.
All income people earn in Germany is subject to income taxes. They are progressive and based on five categories. You can find more relevant information about these categories here. Therefore, income taxes can go up to 42% (for salaries over € 270.000, it is 45%).
How high the taxes are depending on your yearly wages and what category you belong to. For example, you can earn the same amount but, your taxes depend on the fact whether you have a family and kids.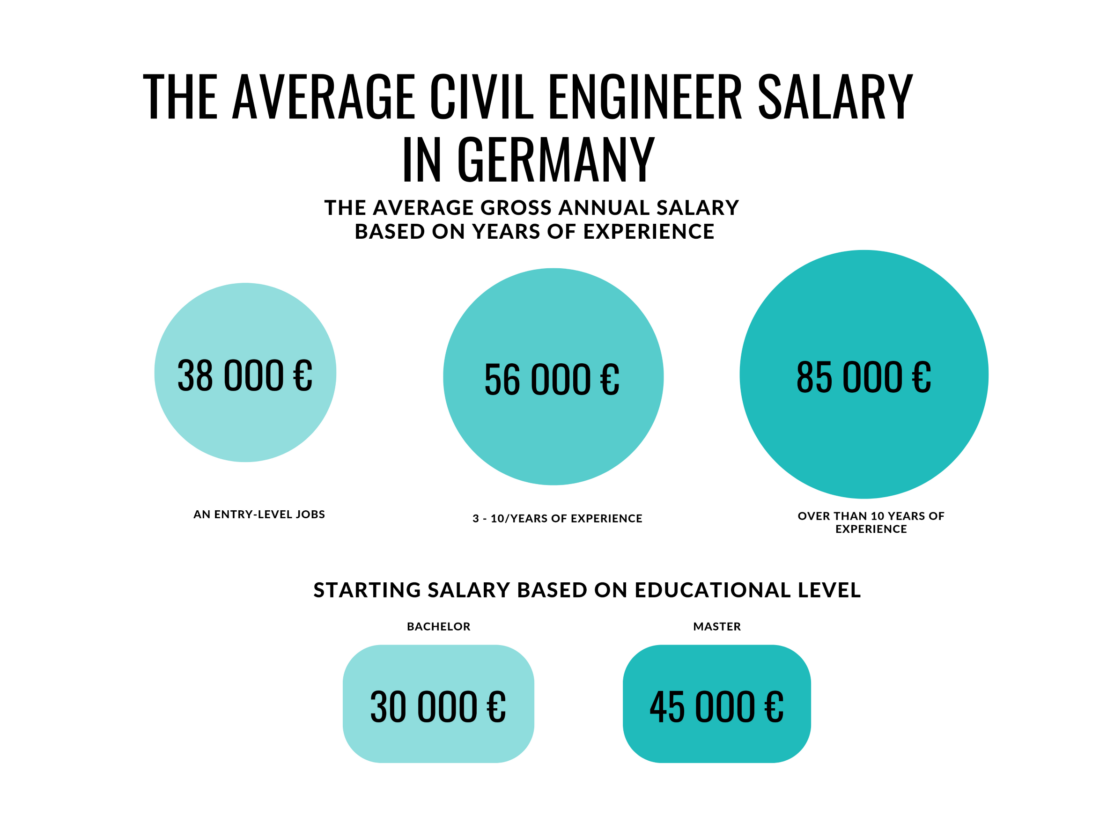 Pros and cons of Living in Germany
There are pros and cons to living in Germany, like everywhere else.
Pros of living in Germany
It can be challenging to adapt but living in Germany means:
Living in a peaceful and safe country.
Following rules since Germans are known as a strict ruling nation. You must follow them to avoid being called out. Respect all the signs and quiet times and stick to all the rules.
Access to national health insurance. This health system comes from monthly contributions from your income and includes the Die Kur. Die Kur is a maximum three-week-long leave described by a doctor for people under work pressure that causes stress and burnout. Doctors prescribe it for both physical and mental health.
You can take insurance on everything as renters or legal or pet liability insurance.
Relatively low costs of living compared to the US or UK. Monthly living costs are approximately € 700 for a couple.
You'll work in a highly ethical environment and have a good work/life balance. Every full-time employee gets 20 paid days off work annually according to the law and all nine national holidays. What's more, most companies give up to 30 paid days off work.
Access to efficient and cheap public transport.
Germany has one of the best and most affordable education systems.
Blue Card holders' spouses can work in Germany without restrictions.
Germany is seventh in the global list of best countries to raise a child in.
Cons of living in Germany
There is a lot of paperwork and bureaucracy at every step.
Taxes are high and go up to 41% of your income.
Rents in larger cities are reasonably priced compared with London or Paris. You can get a two-room apartment for about € 800 a month. On the other hand, finding accommodation that fits you is not an easy job. Not only there is high demand for goods flats but also, they are often empty, with no furniture. Therefore, you need an extra budget for that. Apart from that you have to pay two months of deposits. The advice is to avoid finding a flat over agencies. You will pay high agency fees, sometimes at the cost of two monthly rents.
You can ask for permission for permanent residence after 33 months as a Blue Card resident. To become a citizen, you have to live in Germany for six years if you are an EU citizen or eight years if you are non-EU.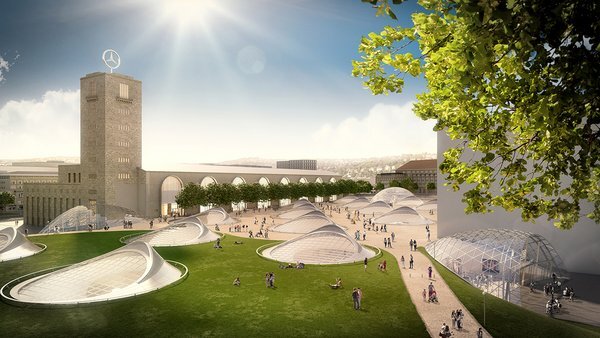 The Top 3 German Construction Projects
We listed the top 3 construction projects that significantly impact German infrastructure and Western Europe.
Stuttgart 21 is a railway development project for the Stuttgart–Augsburg railway and the Main Line for Europe (Paris—Vienna). The project goal is to redevelop Stuttgart Haupt Bahnhof, 57 kilometers of new trains, including 30 kilometers of tunnels and 25 kilometers of high-speed lines.
Frankfurt Airport Terminal 3 is a construction of a third terminal at Frankfurt airport, including arrival and departure for 14 million passengers. The new terminal will have a connection with the current two. It'll take only eight minutes from the first terminal to the new one.
The Fehmarn Belt Fixed Link project is the construction of the world's longest immersed tunnel. This 18-kilometer-long tunnel, with its construction budget of over $ 8.2bn, will connect the Danish Island of Lolland with the German island of Fehmarn across the Fehmarn Belt in the Baltic Sea. The project is one of Europe's most significant infrastructure projects. It will be the world's longest combined road and rail tunnel.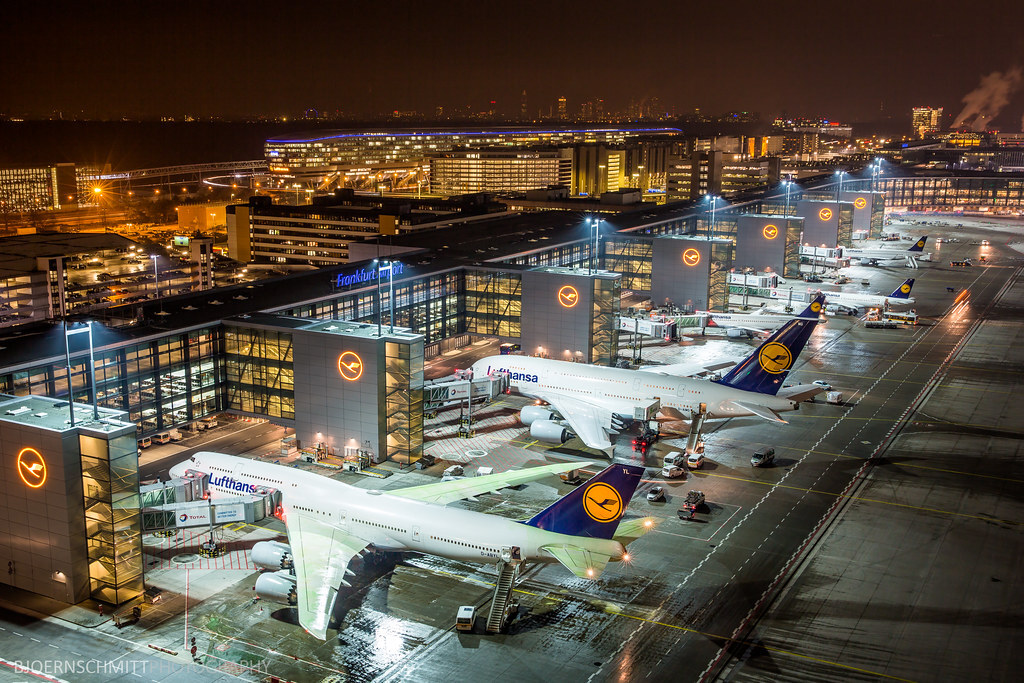 Moving to Germany as a civil engineer – conclusion
Moving abroad is common among civil engineers. Germany is in high need of construction engineers. There are pros and cons to living there, like anywhere else in the world. Relatively low living costs, high wages from $ 45.000 to over $ 120.000 per year, depending on experience, and the opportunity to work on mega projects make Germany a country where many engineers migrate.
Finally, before you move there, you should check further all relevant information. Even better to find someone who is already in Germany and can give you more detailed insights about the rent, costs, and working culture.