Are you a civil engineer looking for a new adventure in a stunning country? Slovenia might just be your perfect match! This small but mighty nation boasts breathtaking natural scenery and a booming construction industry that offers exciting professional opportunities.
But before you pack your bags, there are some things you need to know.
From mastering the language to maximizing your paycheck, this article delves into the secrets for a seamless transition to your new home in Slovenia.
So get ready to learn everything you need to know to make your dream engineering career and life in Slovenia a reality.
Key Points You Need to Know Before Moving to Slovenia
Before moving to Slovenia, here are some key things you need to know.
The first thing to be aware of when relocating to Slovenia is that it is part of the European Union (EU). This means that if you are an EU/EEA citizen, you will have the right to live and work in Slovenia without applying for a visa. However, if you do not hold an EU passport, you must apply for residence and work permits to reside legally.
Slovenia issues different work permits depending on the situation:
Single permit for work
Work visa for self-employed people
Work visa for seasonal work
EU Blue Card
If you want to work as a civil engineer in Slovenia, you need specific qualifications and documents before beginning your job search. For example, your license needs to be recognized by the Chamber of Engineers of Slovenia. The license itself ensures that you have the necessary knowledge and competence to work as a civil engineer in Slovenia. This process can take some time, so starting before the big move is best.
Additionally, all foreign candidates must have their documents translated into Slovenian before they can begin working. After ten years of living and working in Slovenia, you can earn your right to Slovenian citizenship.
What Do You Need to be Able to Work as a Civil Engineer in Slovenia?
To work as a civil engineer in Slovenia, you need to have a degree in civil engineering or a related field. Having experience in civil engineering projects is an added advantage. You should also be familiar with Slovenian building codes and regulations. Depending on which engineering sector you wish to specialize in (construction engineering, environmental engineering, or others), additional requirements, such as specialized knowledge or skill set in the specific area, may exist.
To work as a freelancer, you must register with the local tax authority. The most popular locations for employment are Ljubljana (the capital), Maribor, Celje, Kranj, Velenje, Kopar, Novo Mesto, and Ptuj.
It's important to research all these requirements before deciding about relocating!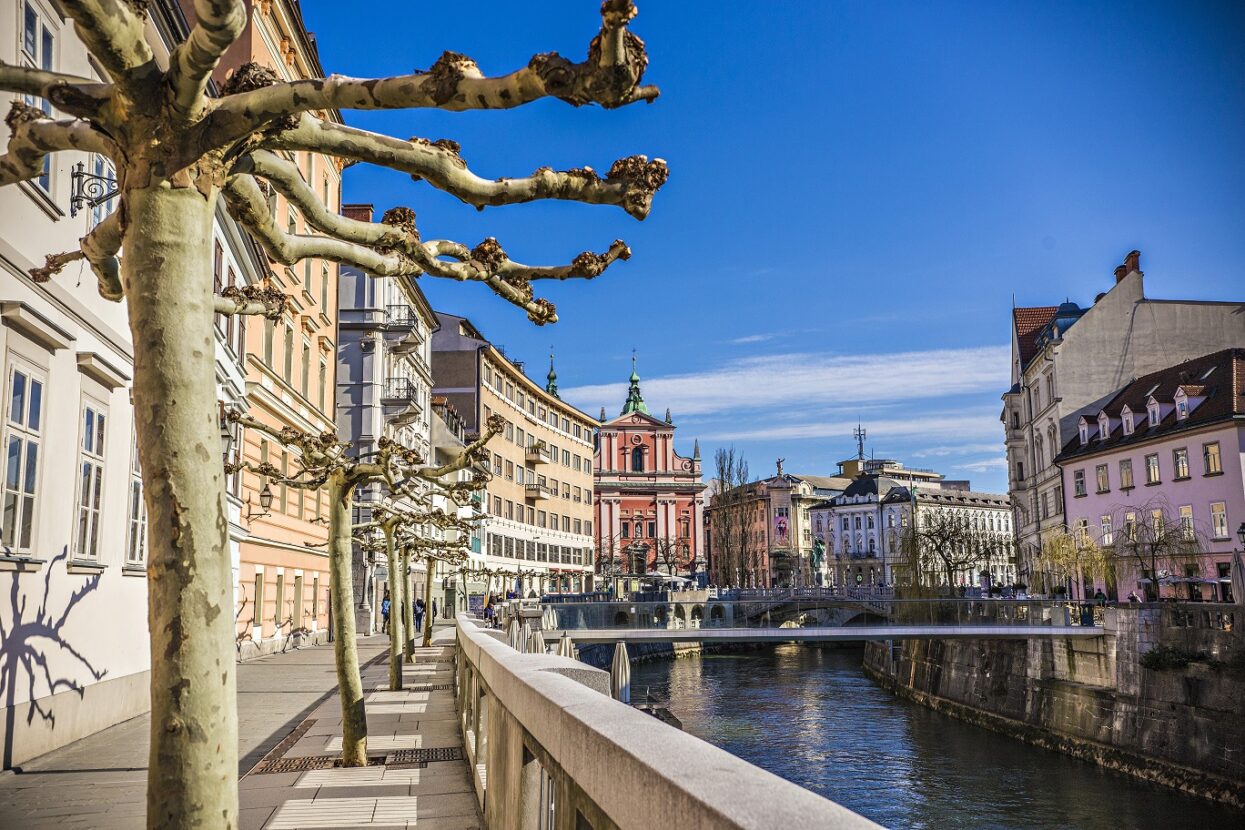 Is Slovenian Language Mandatory When Moving to Slovenia?
This one varies from company to company. Though English may be enough in some Slovenian companies, you may need to learn Slovenian in others. Knowing the local language would help you communicate with clients and colleagues, and it can especially benefit civil engineers diving into technicalities and regulations. Aim for at least a B2 level to shine in your field and unlock the door to better opportunities and integration in Slovenia.
What Is the Range of Salary for Civil Engineers in Slovenia?
The civil engineer's salary in Slovenia depends on various factors such as experience, knowledge, and the company that you're working for. The average gross salary for civil engineers in Slovenia starts at 530 EUR (lowest) and goes all the way to around 3,820 EUR (highest). The average monthly salary also includes housing, transport, and other benefits. Though gender should not affect pay, in reality, it does. Male employees in Slovenia who work in engineering earn 6% more than their female counterparts.
Top Construction Projects in Slovenia

In recent years, Slovenia has seen a surge in construction projects, with numerous developments growing across the country. Slovenia has no shortage of exciting projects, from modern office buildings and shopping centers to high-end residential complexes. Some of the most notable construction projects currently underway include constructing the second rail track between Koper and Divača, which is expected to be completed in 2025. Another noteworthy project is the modernization of the Ljubljana railway station, which is also set to be completed by 2025.

Projects like this transform the country's landscape and contribute to its economic growth and development. As Slovenia continues to attract investors and businesses worldwide, it is exciting to see how these construction projects will shape the country's future.
Advantages and Disadvantages of Living as a Civil Engineer in Slovenia
As a civil engineer, Slovenia has many advantages when planning to move. While there are challenges to overcome, like personnel and legislation, the country's vibrant economy, high quality of life, and culture make this an attractive destination for those seeking to make a career.
Let's explore some of the advantages and drawbacks this picturesque country offers for civil engineers.
The Advantages
One of the biggest advantages of living in Slovenia as a civil engineer is the abundance of opportunities in the AEC industry. The construction sector is one of the fastest-growing industries in Slovenia, generating a sizable percentage of the country's GDP. This means there is a high demand for skilled professionals, like civil engineers, with many job openings available.
Slovenia has excellent infrastructure, with well-maintained roads, bridges, and buildings. As a civil engineer, you can work on many exciting projects and infrastructure development, from residential buildings to national highways. And if you're multilingual, the country's strategic location can provide opportunities to work with neighboring countries, such as Croatia, Austria, Italy, and Hungary.
Another significant advantage of living in Slovenia is the work-life balance. Working hours are 40 per week, with around 20 days of paid vacation (the contract may be regulated differently). Slovenia is also known for its work on employees' career development plans, helping them thrive in a fast-paced environment like the AEC industry.


In addition, the healthcare system is one of the best in Europe, with low waiting times and affordable treatment costs. In most cases, once you start working for a company, you get access to the basic healthcare package. The country has a relatively good education system, good health insurance, and a retirement plan for all engineering professionals who want to call Slovenia their home.
The Drawbacks
The language barrier is one of the biggest challenges you might face in Slovenia. Slovenian is the official language, and although many locals speak English, some do not. If you plan on working outside international companies or large cities, you will need to learn Slovenian to communicate effectively with clients, contractors, and colleagues.
Another issue you may encounter is the bureaucratic process of hiring. Getting all the paperwork done can be challenging, and the process can be lengthy, with many hoops to jump.
Like other countries, the cost of living can be a drawback, especially if you're considering living in larger cities like Ljubljana. Rent, groceries, and utilities can add up, but Slovenia is still more affordable in comparison to other neighborhood European countries like Germany.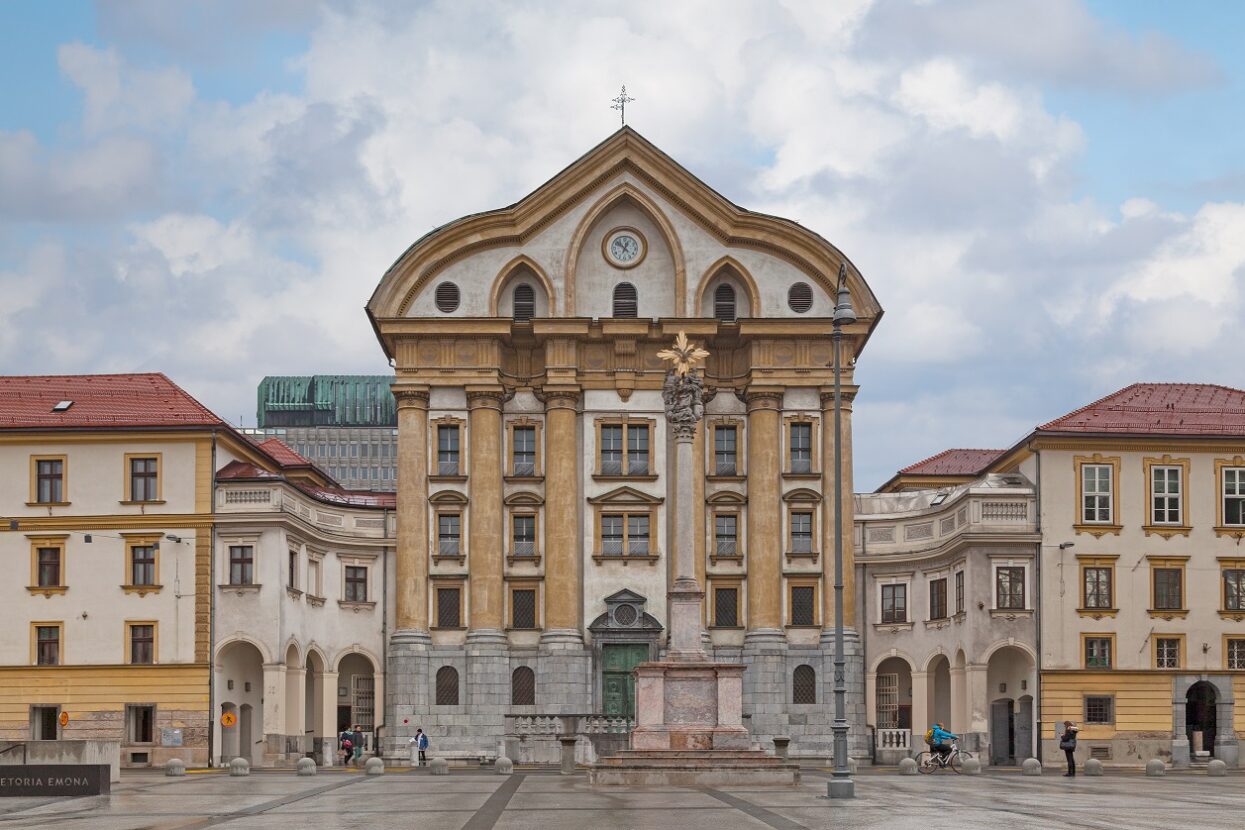 In Conclusion

Moving abroad takes time, planning, and research – but it can be well worth it in terms of career prospects! With its growing economy and ongoing construction projects, Slovenia is an excellent destination for civil engineers looking for new opportunities.
If you're considering relocating from abroad as a civil engineer, knowing what's involved beforehand, like obtaining a license, a valid visa, and a good knowledge of construction standards and regulations, can help make your transition smoother and easier than ever before – giving you more time once settled in your new home country of Slovenia!
With this knowledge under your belt, now would be the perfect time to start researching how best to get started with a life-changing adventure! And one of the best ways to kick-start your Slovenian adventure is by browsing a job on the OROOK platform.
Start researching and prepare for the adventure of a lifetime. The world is waiting for you!